Home
Why Choose Play Up Athletics?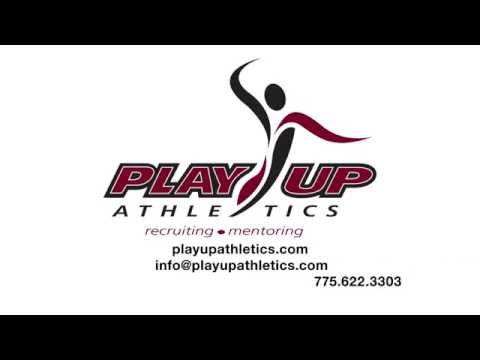 Reach Your Goal – Play College Sports!
Play Up Athletics is an athletic consulting business focused on helping student athletes reach their goal of playing college sports. We believe a sound mental foundation, balanced with character and competence is the most important factor for successful student athletes. We also believe that a successful recruiting process will be the foundation for a successful college career and lessen the chance of an athlete returning home. The main reason for that is that our strategy does not simply deal with the process of recruiting, but rather the preparation of the athlete for the next step in their lives, through a holistic approach. We have found that characteristics such as attitude, aspirations, work ethic that are established in high school, will directly affect the experience in college and in life well after college!
Put Our Expertise To Work For You
Over the years, we have earned a reputation for excellence in the field of college athletic recruiting. Our unparalleled advice, backed by experience and expertise, and the use of cutting edge techniques and services, sets us apart from all other recruiting resources and services. We think a college recruiting strategy should be a sensible, straight forward, easy to follow and affordable system that will give insight into how the recruiting process actually works and help you avoid the pitfalls and mistakes often made.
At Play Up Athletics, outstanding service is at the heart of everything we do. We offer advice and support for every step in the recruiting process and beyond, including scholarship and financial aid information. Our coaches have helped clients into college programs at all levels, from junior college to NCAA Division I.
Stop sitting on the sidelines and let Play Up Athletics help you reach your dream of playing college sports. Contact Us Today!
***
Learn About The Program. Watch The Video Below: A Complete Guide to College Recruitment 15 mp3 downloads with nearly eight hours of recorded instructions – That is eight hours of step by step instructions that walk you through every aspect of the recruiting process.  It will teach you what to do from the time you start the process

Description: This is one of the more informative sections of the Athletic Edge Recruitment Program.  Learn the more important rules regarding contact with coaches, how to demonstrate your interest in schools effectively and get noticed by coaches, and the best way to communicate with coaches.  Consider the use of statistics and other marketing tools, including

Description: Learn about how to develop, set, reach and reset your athletic and non-athletic goals to reach a vision for your life that we help you establish.  Develop and commit to a mission statement and learn its role in keeping you on track toward those goals.  Learn how to work smart and hard, be prepared

Description: Learn what steps must be taken to complete the eligibility process before you will be allowed to play for your college team.  Discover how to use what you have learned in this program to remain engaged and focused through the time you leave for college, including learning about 'Senioritis' and how to avoid it.

Description: Examine the importance of appreciating what you have been through in the process and the opportunity you have before you.  Also consider ways to pay it back and how to show appreciation for those that took part in the recruiting process with you as well as the importance of those that will be part
Want to Learn How You Can Help Your Athlete Achieve Their Goals?
Take A Moment To Look At Our Comprehensive College Recruiting CD Set and Handbook!